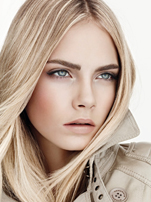 Rhinoplasty / Nose Surgery
If you feel that your nose is not a good fit with the rest of your face, you may benefit from cosmetic surgery of the nose, also called Rhinoplasty. Rhinoplasty can enhance the shape, size and general appearance of your nose and create a harmonious balance with your other facial features. Rhinoplasty can be performed on men and women of almost any age. It is usually recommended that young people wait until facial growth is complete – about age 13 or 14 for girls and 14 or 15 for boys.
You may be a good candidate for Rhinoplasty if you have
one or more of the following conditions:
Your nose appears too large for your face
There is a bump or depression on the nasal bridge when viewed in profile
The nose seems too wide when viewed from the front
The nasal tip droops or plunges
The tip is thickened or enlarged
The nostrils are excessively flared
Your nose is off center or crooked
A previous injury has made your nose asymmetrical
You have an airway obstruction that impairs your breathing
Consultation
Dr. Pledger will discuss the procedure with you in detail during your consultation. He will perform a physical evaluation of your nose and examine the structures inside your nose, the quality of your skin, as well as the size and shape of your nose and its relationship to other facial features. He will then determine what type pf procedure will work best for you. There are four different types of rhinoplasty procedures that may be used. They are: Tip Rhinoplasty, Rhinoplasty, Septoplasty/Rhinoplasty and Secondary Rhinoplasty.
Tip Rhinoplasty
This procedure is used when the patient only wishes to have cosmetic improvement on the tip of their nose. It does not affect the nasal bridge of the nose.
Rhinoplasty
This is the most common type of rhinoplasty procedure that is used. It affects the cosmetic appearance of the exterior portion of the nose, including the nasal bridge, nostrils and the tip.
Septoplasty/Rhinoplasty
This procedure is used when a patient wishes to have a cosmetic improvement on the exterior of the nose, along with a correction of any breathing problems they may have as a result of obstructions inside the nose. In some cases, your insurance may pay for the septoplasty portion of the surgery.
Secondary Rhinoplasty
This procedure is typically performed on a patient that has had previous Rhinoplasty and/or nasal surgery by another surgeon and wishes to have Dr. Pledger correct their result.
During the consultation you will also have the opportunity to look at Dr. Pledger's before and after photo book, which will include examples of the rhinoplasty procedure.
Surgery
Rhinoplasty is a same day surgery that is performed at a surgical facility. It is performed under general anesthesia and, depending on the type of procedure that is used, takes from 1 ½ to 2 ½ hours. Prior to surgery Dr. Pledger will meet with you again to discuss any questions you may still have. Once in surgery, Dr Pledger will make the necessary incisions for the procedure. The incisions are made within the nose, inside the nostrils. Working through these incisions, the nose's framework of bone and cartilage is sculpted to the desired shape. Dr. Pledger may reshape or reposition the bones in your nose, or build up certain areas using nasal cartilage. The skin and soft tissues are then redraped over the reshaped framework. If the lower part of the nose is being narrowed or the nostrils are being reduced, small wedges of skin at the base of the nostrils may be removed through incisions that are hidden in the nose's natural creases. Once the procedure is finished gauze will be placed inside your nose and a splint may be applied to the bridge of your nose. A small, triangular bandage may also be placed beneath the tip of your nose. You will be given a prescription for pain medication at the time of surgery.
Postoperative Recovery
The pain medication that you are prescribed should help with your pain. You should sleep or rest with your head elevated. You may experience a small amount of bleeding and stuffiness. It may be helpful to sleep with a humidifier and you may want to use ice packs to help with the swelling. You may also experience some bruising around the eyes and this is normal following Rhinoplasty. Your activity should be kept to a minimum. Dr. Pledger will see you in his office 1 to 2 days after surgery. At this time he may remove the bandage beneath your nose and the packing inside of your nose. Depending on the type of procedure performed, your gauze may not be removed until 3 to 4 days following surgery. Dr. Pledger will remove your splint one week following surgery. If you wear eyeglasses, Dr. Pledger may suggest that you refrain from wearing them for a designated period of time. The swelling in your nose should reach its peak within 10 days, but should begin to subside after that time. After 7 to 10 days your bruising should also begin to diminish. In the weeks following surgery, it is important to protect your nose as it heals, so you will want to avoid contact sports, or any other activities that may be harmful to your nose. It is important to keep your follow up visits with Dr. Pledger during this time, as he may instruct you in exercises to help shape the nose as it heals. After several weeks most of the swelling should subside and you will be able to return to most of your normal activities.