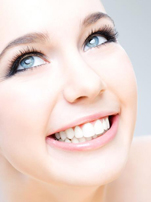 Eyelid Surgery
More than any other facial feature, your eyes reveal the most about how you feel. When your eyes are bright and alert, you appear energized and well-rested. However, if you have lower-eyelid puffiness, dark circles or drooping upper lids, others may assume that you are fatigued or unhappy. Eyelid surgery, also known as blepharoplasty, is performed on men and women of all ages. Most people have eyelid surgery to minimize the effects of aging, but many people in their 20s or 30s may also benefit from the procedure.
Any one of the following feelings or conditions may indicate that you are a good candidate for eyelid surgery:
Upper:
Excess skin that hides the natural fold of the upper eyelids
Loose skin that hangs down from the upper eyelids
Puffiness in the upper eyelids that creates a tired look
Lower:
Excess skin and fine wrinkles of the lower eyelids
Puffy "bags" and, in some cases, dark circles
Consultation
During the consultation Dr. Pledger will assess the amount of excess fat and skin in your eyelid areas, the position of your eyebrows, and the condition of the muscles around your eyelids. Dr. Pledger may also recommend that you have laser resurfacing of the lower eyelids if the lower eyelid blepharoplasty is discussed. At this time Dr. Pledger will also discuss the risks and considerations of surgery with you.
Surgery
Blepharoplasty, or eyelid surgery, is performed at a surgical facility on an outpatient basis. It is performed under general anesthesia. Prior to surgery Dr. Pledger will meet with you again to discuss any questions you may still have regarding the procedure. If you are having surgery on your upper eyelids and incision will be made beginning in the natural crease of the eye's inside corner and it will extend slightly beyond the outside corner into the crow's feet or laugh lines. Through this incision, excess skin and fatty tissues will be removed. The incision line follows the natural contour of the upper eyelid, and is camouflaged when healed. If you are having surgery on your lower eyelids a transconjunctival procedure is most often used. In this procedure, an incision is placed inside the lower eyelid. This technique requires no external incision, but it cannot be used to remove excess skin. Instead, Dr. Pledger performs laser resurfacing of the lower eyelids to shrink the wrinkles and the excess skin. Bacitracin ointment will be applied to the lower eyelids if you have had laser resurfacing done. At the conclusion of the procedure you will be taken to the recovery room.
Postoperative Recovery
You will be given a prescription for pain medication to help with the pain. You can also use ice packs to help with the swelling and pain. For the first couple of weeks following surgery you should sleep with your head elevated to reduce swelling. You may experience some blurred vision, but this is a temporary condition caused by the ointment that was applied during the procedure to lubricate and protect the eyes. You may also experience some tightness around the eyes, but this sensation will diminish once the swelling goes down. The amount of bruising you will get may vary, however, the bruising around the eyes should reach its peak within the first week. Healing may be accompanied by excess tearing or dryness, light sensitivity, and itching. After one week you may begin to use makeup to conceal any discoloration. Within a few weeks most of the swelling should subside and any vision-related symptoms should disappear. If you had laser resurfacing performed, your lower eyelids will remain pink for several weeks, but will fade with time. You should wear sun block on your eyes and face for several months. You will be given a detailed instructions regarding post-operative care prior to surgery. The results of eyelid surgery are long-lasting. However, keep in mind that your face will continue to age. Dr. Pledger can advise you about the best way to maintain your results.