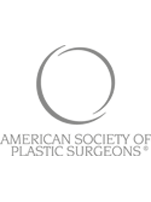 Deciding to have plastic surgery is an important decision and so is selecting a plastic surgeon. Whether you are considering a cosmetic procedure to improve your appearance or a reconstructive procedure to correct a defect, you want to choose a board-certified surgeon with the skill and training to help you achieve your goals. The American Society of Plastic Surgeons (ASPS), established in 1931, is the largest plastic surgery specialty organization in the world, and is available to help you with this important part of your decision-making process. Their web address is: http://www.plasticsurgery.org/ .
To be ABPS (American Board of Plastic Surgery) accredited or board-certified, a physician must meet certain requirements. They are:
Graduate from an accredited medical school
Complete residency training in both plastic and general surgery
Pass comprehensive written & oral exams
Along with being board certified, members of the ASPS are required to regularly attend continuing medical education seminars to stay abreast of the latest & safest techniques in plastic surgery.
Only members of the American Society of Plastic Surgeons may display the ASPS logo. This is a symbol of quality & excellence and tells you that you are choosing a surgeon who is certified by the American Board of Plastic Surgery.